25 Maple Street
Holyoke, MA 01040
(413) 532-2831
Now Enrolling for 2017-2018 - Preschool through 8th Grade.  Call 413-532-2831 to schedule a tour.
Fundraising
To supplement our financial needs, the school sponsors two major fundraising projects during the year. A calendar raffle in November and a student Walk-A-Thon which takes play in May. 
Our PTO holds a monthly Spaghetti Supper from September through May.  These suppers are open to the public and parent volunteers are welcome and needed to help each month.
In March, the school will be holding a 110th School Anniversay Gala.  The exact date and more details will be posted at a later time.
No Cost Fundraising
The school and PTO participate in several fundraising programs where schools earn money simply by parents and students collecting, using a specific search engine, or shopping at specific stores. Our school participates in several programs outlined below.
The PTO is enrolled in the General Mills Box Tops for Education program. Clip Box Tops from hundreds of your favorite General Mills products and send them in to the school. Each Box Top is worth 10¢. Visit Box Tops for Education at http://www.boxtops4education.com for more information. The Box Tops website also has a Marketplace where school's may earn a percentage of purchases from over 100 major retailers. Click here to view a listing Box Tops Marketplace vendors and their percentage contribution.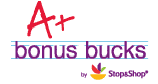 Mater Dolorosa School is also enrolled in Stop&Shop's A+ Bonus Bucks program. Simply click http://www.stopandshop.com/aplus for more information or to register your Stop & Shop card. Our Bonus Bucks # is 05109.
Mater Dolorosa School also collects Campbell Soup labels. Please save your labels for a turn in date or send them into the school.  
The Computer Lab is enrolled in a recycling program, Funding Factory, which recycles cell phones, inkjet and laser cartridges. By collecting cartridges the school earns points that can be converted into cash and equipment. Since enrolling in the program in 2001, the school has recycled 9000 lbs. of cell phones, inkjet cartridges and laser toner cartridges earning over $9,500. We encourage all students to participate in the program by collecting cartridges and cell phones from family and friends. If your employer does not recycle cartridges, please ask them to donate them to the school. For more information on the program, you can visit the Funding Factory web site and www.fundingfactory.com.
---